THURSDAYS: 10:00 – 16:00
1ST AND 3RD SUNDAY OF THE MONTH 10:00 – 13:30
OBS! Museet er ekstraordinært lukket for besøgende torsdag d. 26 oktober pga. særarrangement.

FREE PARKING FOR 4 HRS
Don't forget to register your vehicle at the reception upon arrival.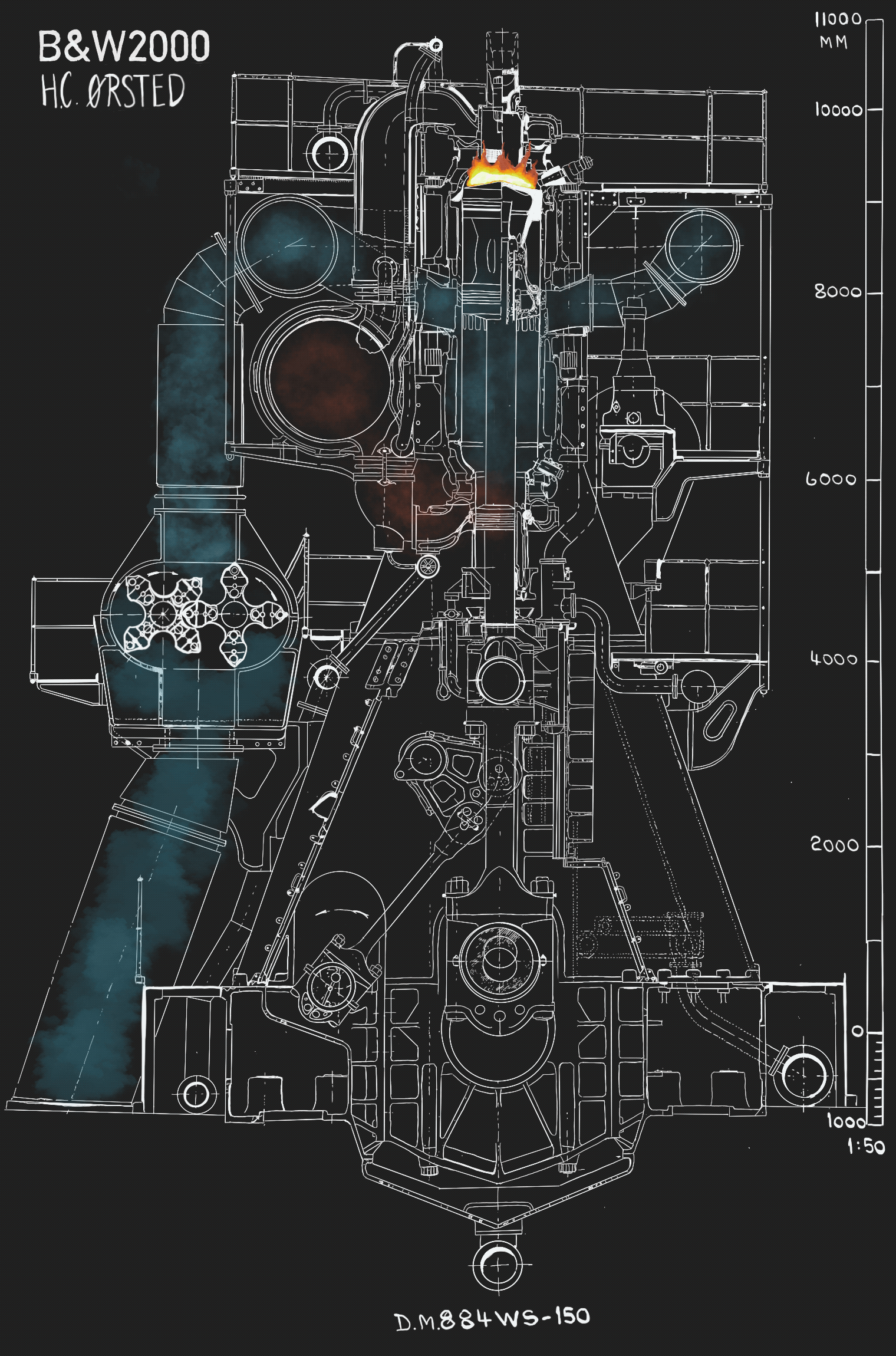 PLAN A TRIP
FOR YOUR GROUP
TUESDAYS, WEDNESDAYS & THURSDAYS: 10:00 - 15:00
Grupper på mere end 10 personer kan booke en rundvisning 2 måneder før den ønskede dato.
Skoler, uddannelser og institutioner kan booke rundvisninger, hvis der er mere end 5 studerende / elever på holdet.
Uddannelsesinstitutioner kan booke ekspert rundvisninger hvis der er særlige behov for ekspertviden om vores motorer og motorudvikling. Det er især relevant for maskinmesterskoler, marine uddannelser, fagskoler og universiteter m.fl.
Contact us via dieselhouse@man-es.com
Experience something special as we start Denmarks first patented diesel engine, or the three storage tall B&W2000 engine, also known as the H.C. Oersted engine. We are excited to share a short intro with facts, before the engines are started. If the intro is in Danish, please come see us after the engine is switched back off, for an intro in English.
ENGINES STARTED ON THURSDAYS
13:00 B&W no. 1 is started
13:15 the King's Ship's engine is started
13:30 the Bur-Wain engine is started
ENGINE STARTED 1ST & 3RD SUNDAY EVERY MONTH 
11:00 B&W 2000
Engines run for approximately 10 minutes, after a brief introduction. If the intro is in Danish, don't hesitate to ask for an intro in English, after the engine has been switched back off.
DieselHouse is an experience & knowledge center, where visitors can learn about the innovative diesel principles through 120 years, as well as the historical, present and future perspectives for this brilliant innovation.
We tell the story of B&W, that started as a one-man forge. Later B&W developed into one of Denmark's largest workplaces and kept this title for over a century. B&W has from the beginning of the 20th century been one of the largest developers and producers of large two and four piston diesel engines for larger ships, electricity plants, as well as developing and producing some of the Worlds largest and most advanced ships.
DieselHouse is build around B&W2000, also known as the H.C. Oersted engine. It was build in 1932 and held the record as the Worlds largest engine, for 30 years (until B&W build something even bigger. We also have B&W no. 1, Denmarks first ever patented diesel engine.
Today B&W has become MAN Energy Solutions and with all our history and experience within the art of engineering, we are once again ready to innovate the energy sector.
We welcome you all!